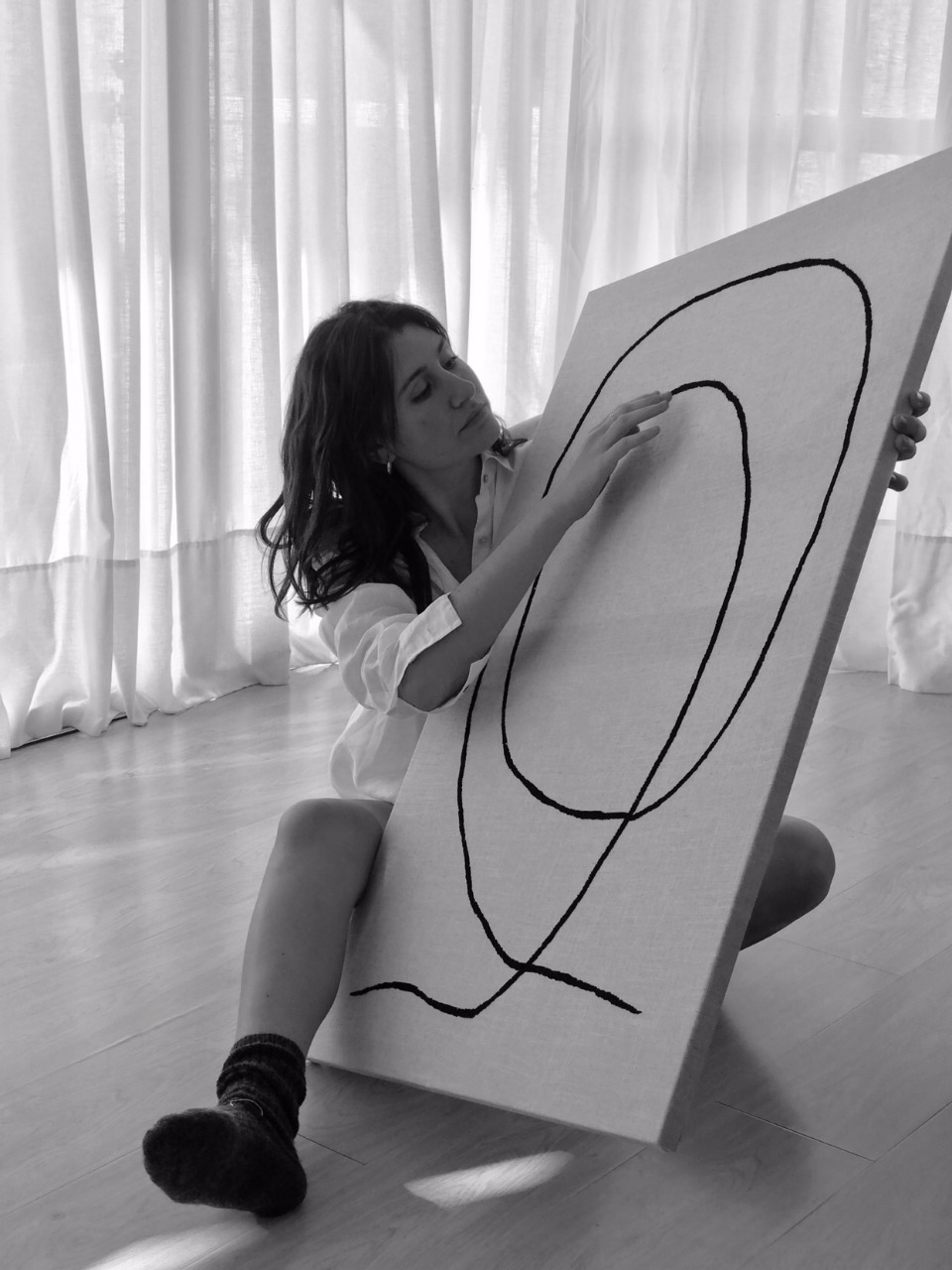 DOODLE SERIES: INTUITIVE DECISIONS
"I took a dot for a walk" said once Paul Klee. Triggered by that, I started a sensitive exploration of lines and subtlety reflecting my own decisions as a human. I believe that the universe will give you the exact same challenges in different versions until you master it and it is one of the most important universal laws we can learn about the nature of reality. The Doodle series is a primitive and intuitive process which implies error and repetition. By action we create clarity and by the act of embroidering I create my own path as an artist and as a woman. 
Ps. Happy birthday to me!