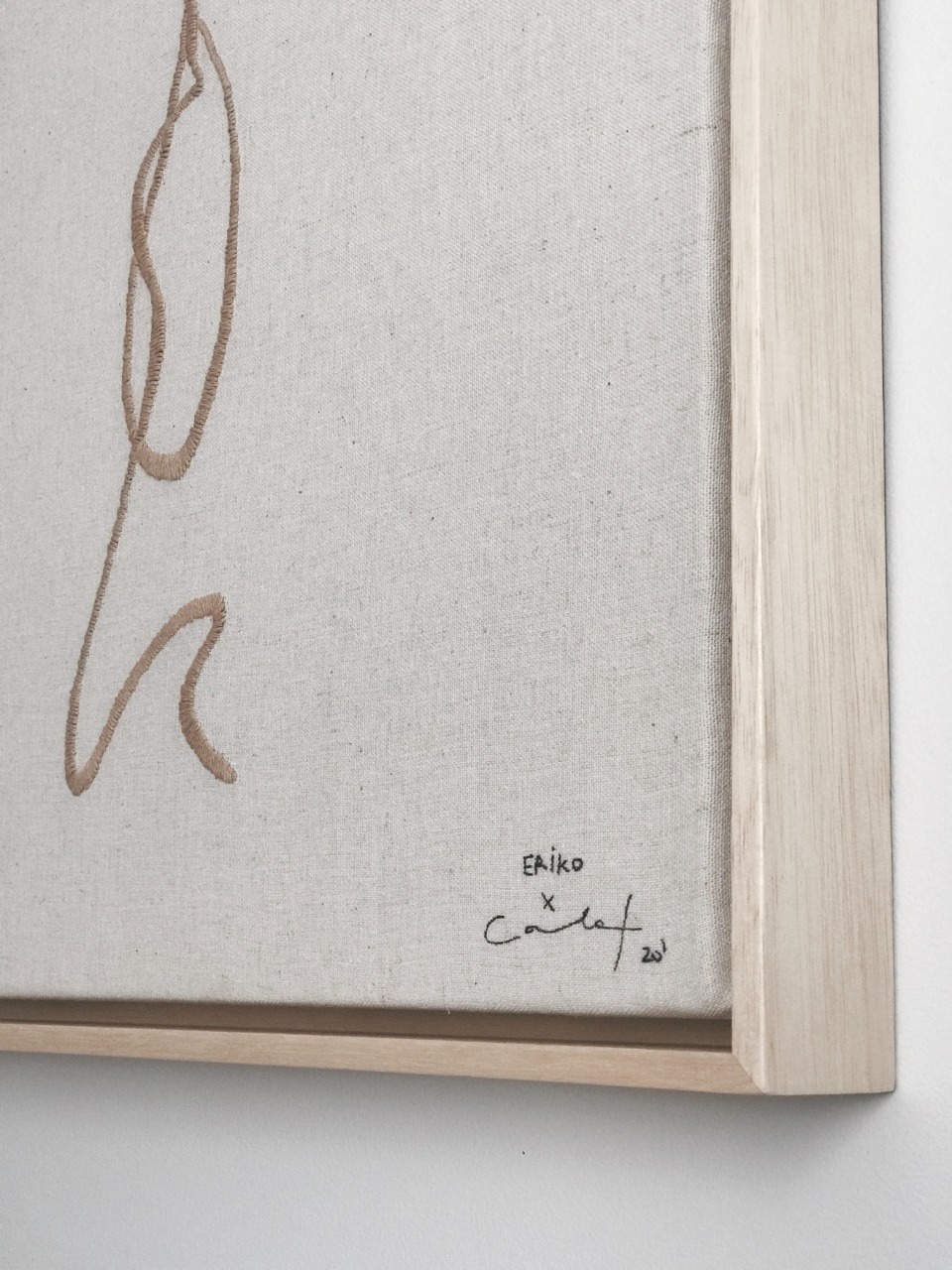 QUARANTINE PROJECT 3: TOMONI
Triggered by the Shodō Series, Japanese calligrapher Eriko Aiura and I started a long-distance collaborative project. Tomoni means 'together' and symbolizes the modified conditions of togetherness and the contradiction of working apart in such an atypical context, resignifying its traditional definition.
Based in Osaka, Eriko created a series of drawings that actually mean 'together', which I embroidered later in Argentina.