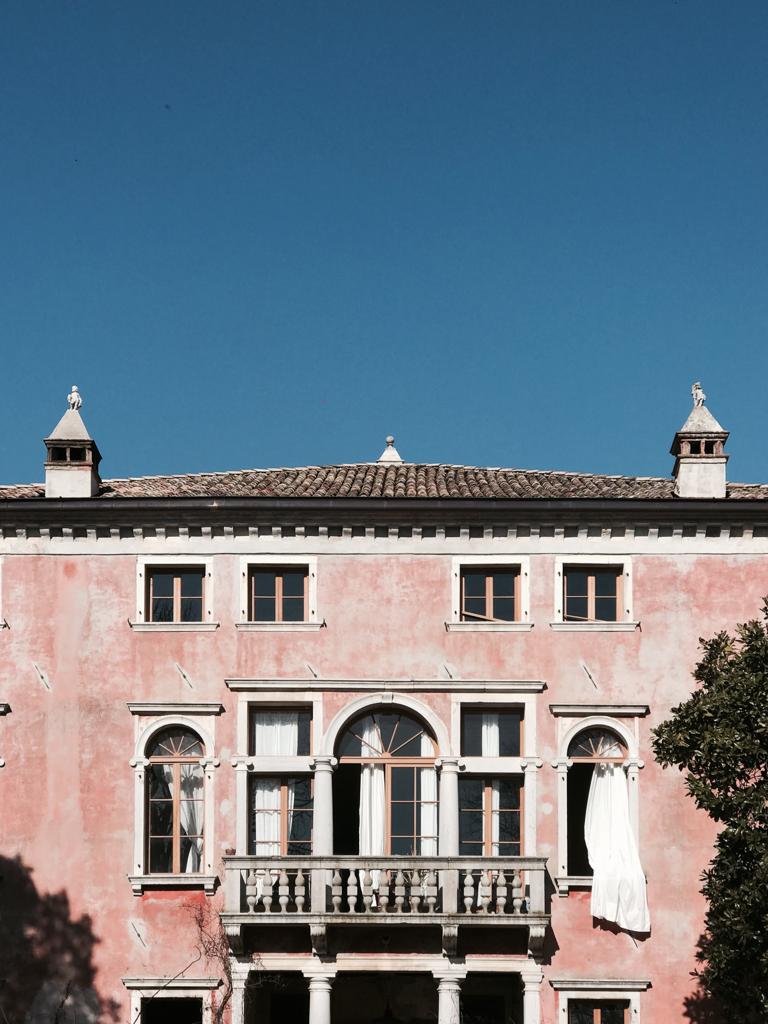 Two summers ago, I had the opportunity to collaborate with textile artist Felix Spicer. The British master printer set up his home studio for hand painted papers, textiles and fine art silk screen printing in a historic Palazzo from the 1500's designed by renaissance architect Jacopo Sansovino and belonged to the former Doge of Venice Francesco Morosini. 
Situated in the middle of the campagna but a few minutes away from La Serenissima (also known as the city of Venice), this gem in restoration stands out from the distance. With faded terracotta walls, high ceilings and mosaic and terrazzo floors, when you visit Palazzo Morosina you take a break from the world: the heartbeats slow down, the sticky summer heat penetrates your skin pores and the fresh mint from the garden invades the sense of smell with its aroma.
Just like this architectural jewel, Felix is the kind of person you would never forget. Like one of those intriguing movie characters with countless interesting stories to tell of which you always get to learn something new. That time, I had the honor to learn about color and printing from him. He was working on a delightful collection of hand printed textiles which I had the privilege to help. He had dreamt about this project for many years and slowly but surely, it finally came to light.
If someone had told me I would end up living in Italy surrounded by historic villas and exchanging dialogues with such incredible people I would have said: "I think you had mistaken my life with a Luca Guadagnino film".